Many of you out there started out coming along to Razzle Dazzle with a child, perhaps thinking that pottery painting is just for children. We hope that you now realise that this is a fallacy and in fact it is a fun and relaxing (most of the time) activity for everyone, including the adults! We also know that certain people often say things like, 'paint something useful', there is nothing more useful than the humble spoon rest.
In this post we want to highlight the very useful spoon rest. That interesting dish that sits on the worktop and dutifully holds onto the spoons whilst you are busy mixing and stirring. We have several sizes and shapes and the design possibilities are endless. Choose colours that fit with your kitchen or go bold and stylised that choice is yours.
Prices as of September 2020 are as follows
Pineapple - £18
Sunflower - £16
Medium - £16
Large - £20
We also have a variety of small plates of different shapes that can be used in this way too!
Spoon Rest Ideas
More often than not coming up with the design idea is the hardest part of paint a pot. We have a Pinterest page with many ideas on it including some spoon rests, but I find that you can get inspiration from many sources. Take a look at your home, your clothing, the internet, there are lots of places!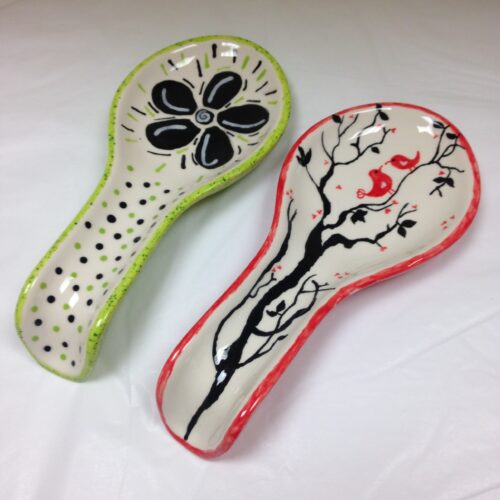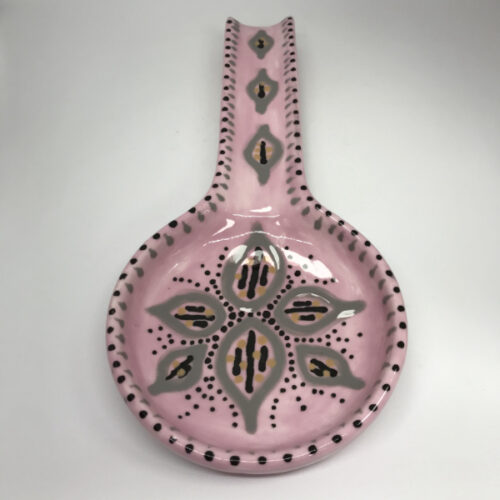 Remember if you would like to come along to paint you need to book your session in advance either over the phone or using our online booking system which you can find by clicking the link below or going to our website.