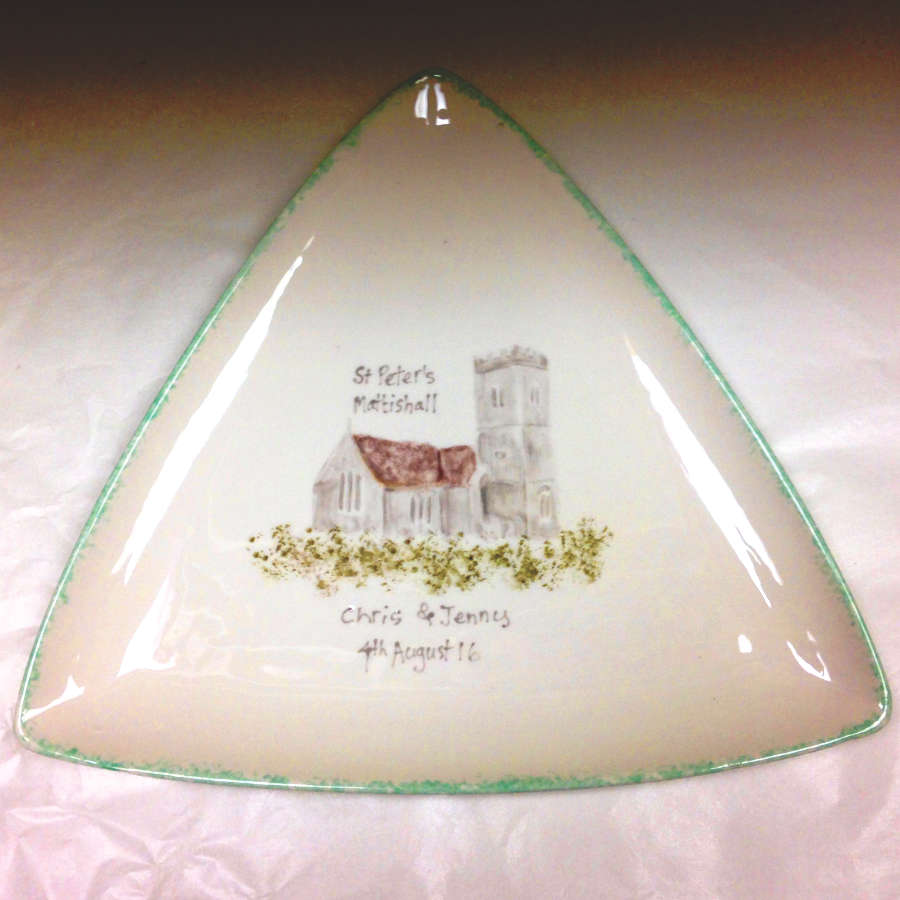 So do you really want to have something hand painted but feel you don't have the time or skill to do it yourself? If the answer is yes then perhaps getting us to do it for you could be the answer

Here at Razzle Dazzle, have a wide selection of pottery including plates and platters which we will paint for you, from your designs, along with your personal details on (names, dates etc) then glaze and fire. This takes between one and two weeks depending on work load.

So whether you choose a Signature Plate which make fabulous unique gifts that are a lasting reminder of a special occasion, be that Weddings, Civil Ceremonies, Birthdays, Anniversaries, Retirements or Leaving a Job or just a hand painted money box to celebrate a new born we are the place for you.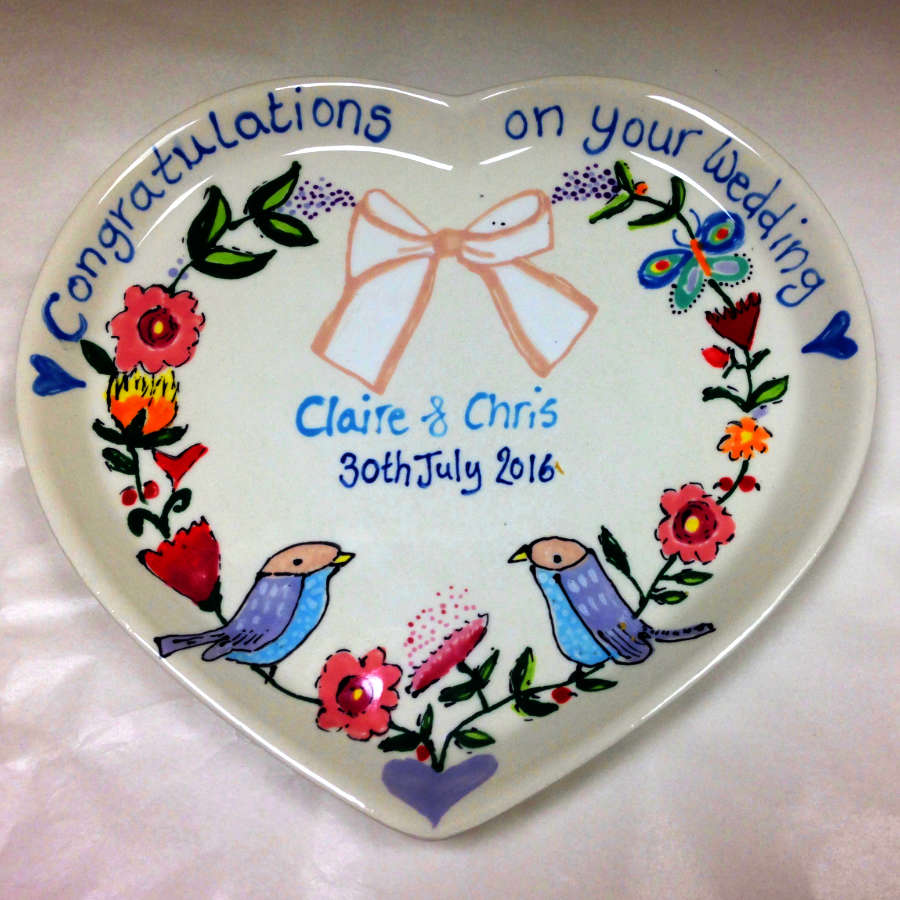 We can work from photographs or other imagery. If you have an idea in your head it is best for you to bring along everything you can to help us get a clear picture of what you want. So sketches, themes, colours and words are all important to consider.

Prices for these special mementos, depend on size of chosen item and amount of artwork required. As a guide add between £15 – £20 on for the the artwork on to the cost of the item of pottery.

Come along in to discuss your ideas
Prices start at £12 for an eight inch round plate.