Now is the time to get those baby prints and keepsakes made. This last year has made it more challenging with lockdowns and social distancing, however, as we are now allowed once again to have one to one appointments we have decided to run a special offer from now until the end of May. For every £20 spent on hand or foot prints create an additional coaster worth £6 for free.
So what is stopping you from getting those keepsakes made?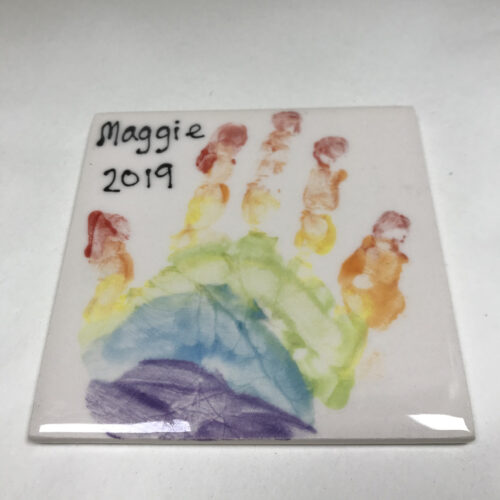 Glazed Baby Prints
The quickest and simplest baby print keepsake is one that is a print on an item of pottery. Any item of pottery can be used so long as it has a flat surface big enough for the intended print. The cost is just the cost of the item, nothing added on for us to help you.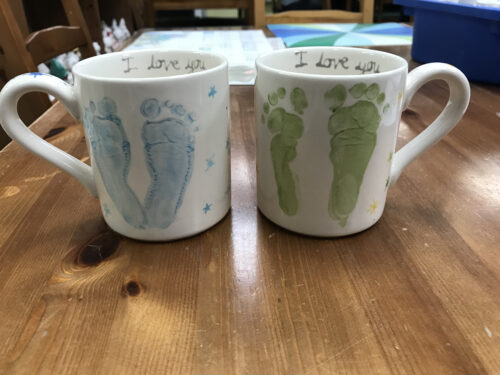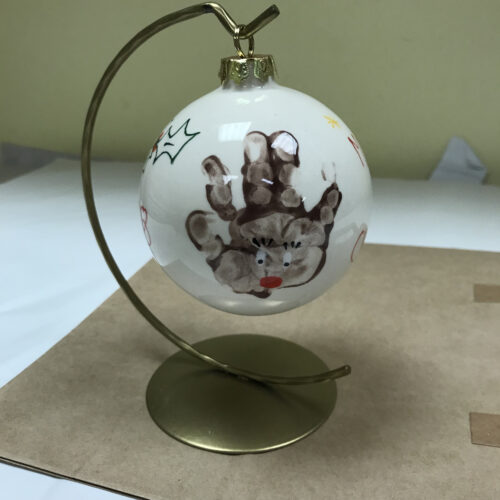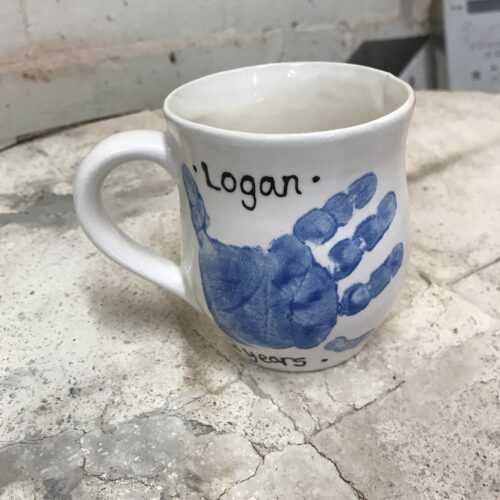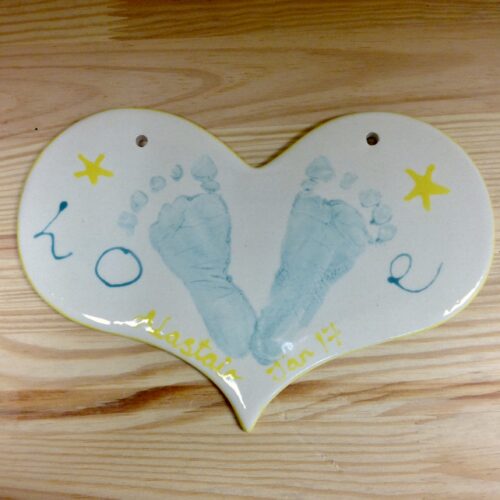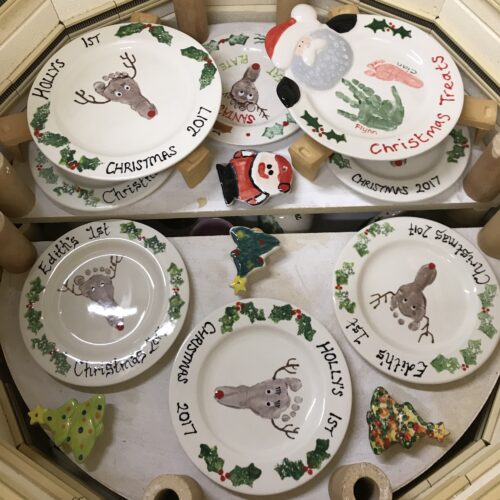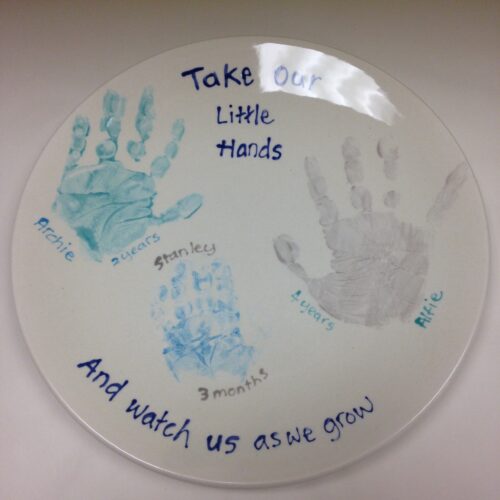 Baby Prints in Clay
If you prefer some texture to your baby print keepsake then an imprint in clay is for you. This version is usually easier to do when you have a small baby who likes to scrunch up their hand. Scrunched up hands make glazed prints more of a challenge where as clay ones are often more straight forward for us to do.
We have over ten years experience under our belts now however with all of these options there is always the chance that your baby will protest and sometimes they get upset at being made to do something they haven't done before! So prepare for a few tears!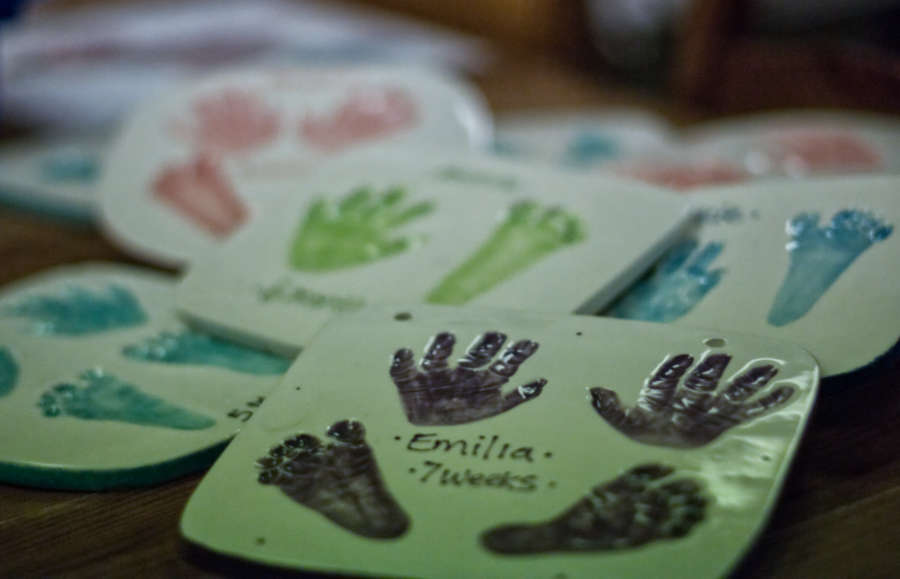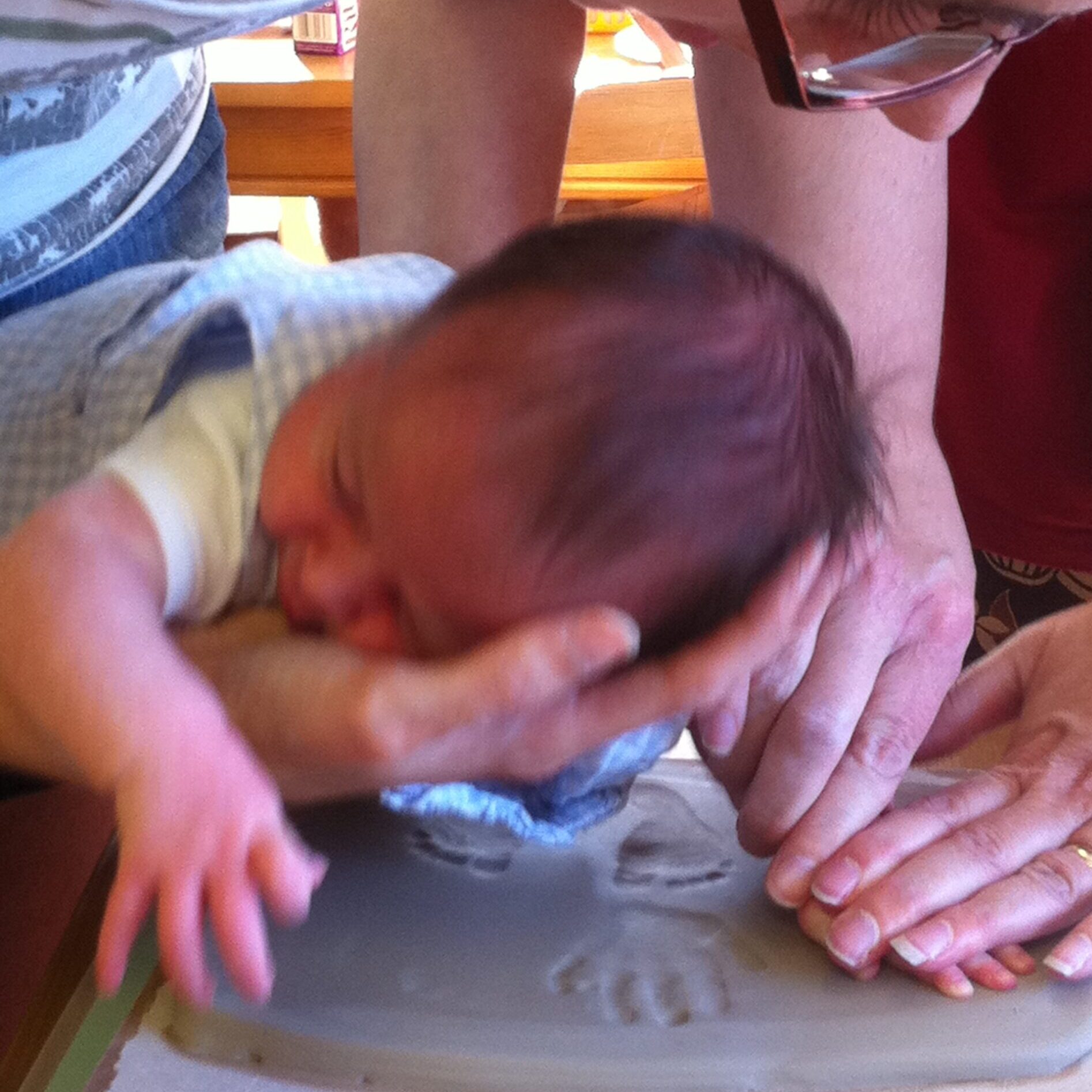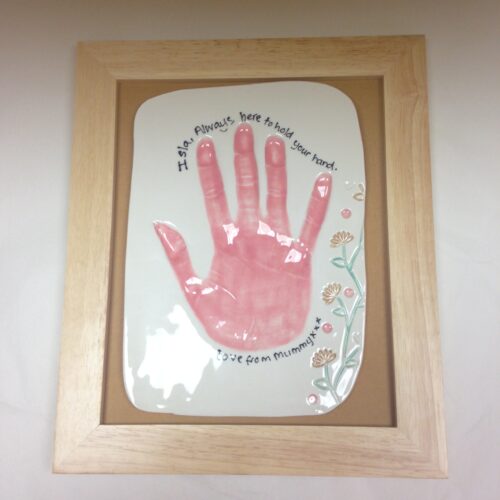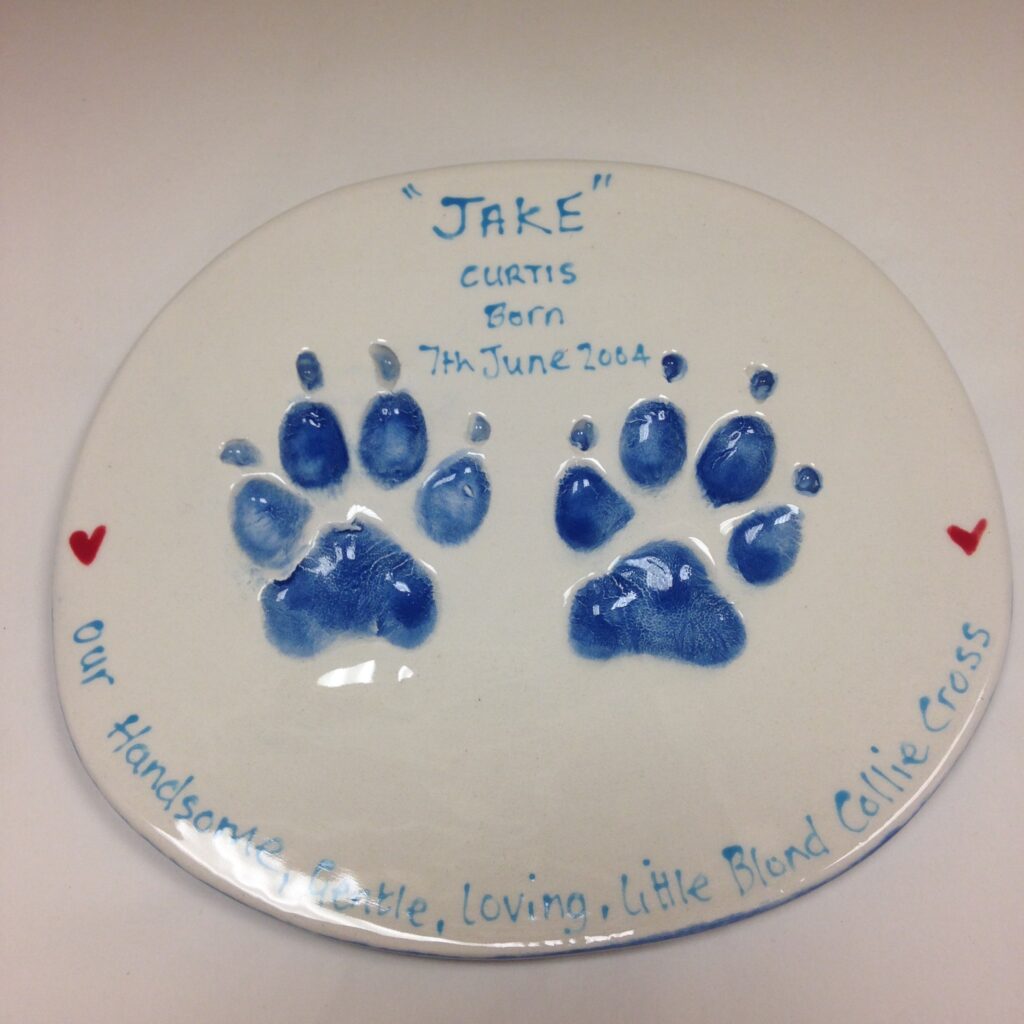 Silver imprint Jewellery
As well as ceramic keepsakes we also offer silver jewellery baby imprints. Prices start at around £65 for a pendant. We have lots of different shapes to choose from. If you would like to know more pop in to the studio and have a look at our brochure.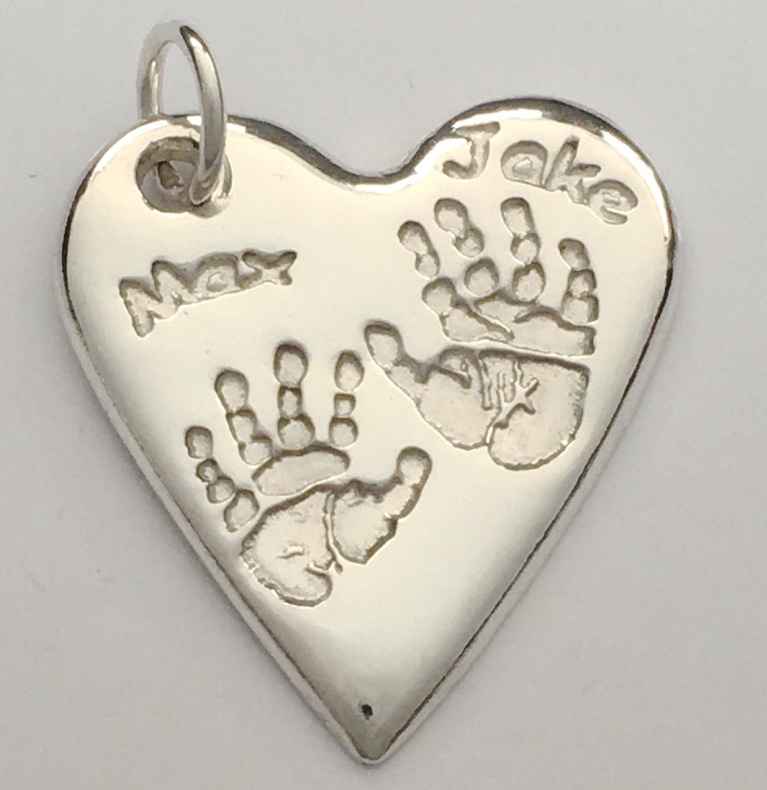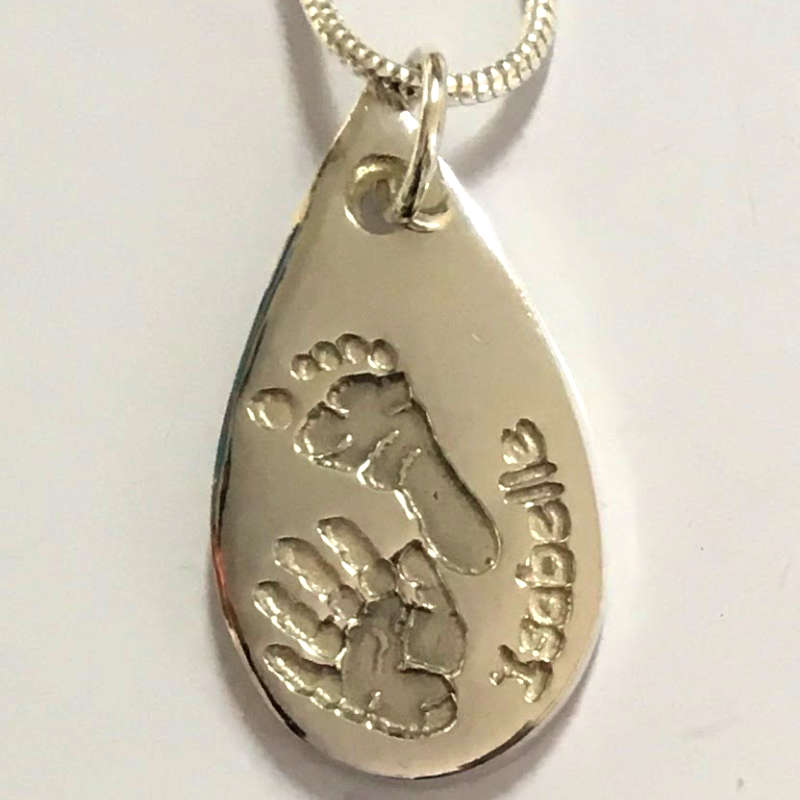 Welcome back to the studio
Putting 2020 behind us and moving into 2021 we are super happy to be welcoming you back in to the studio. Be that to make a baby print keepsake or come along to spend and hour or two getting creative with some pottery painting. Please help our little business move out of our COVID hibernation into a bustling and bright new year by sharing our social media posts, our emails and of course coming into paint with us.
Please book a session in advance where possible, however we know not everyone can plan ahead so we will accept walk-ins if we have space. For a one to one baby print session please choose a mid week session if possible. We are quieter then and there is less chance of interruption!
Collections
If you have some painted items to collect or take away items to return come along to the studio during opening hours and pick up / drop off your items asap. We keep your painted items for one year, after that we either use them as examples or dispose of them. This is something that we don't like doing so please come in and take your pottery home.