It is time to announce our next Me Time Evening at Razzle Dazzle Pots. Open your calendar / diary and mark down Thursday 29th October. If you have children you will have just been through half term and I am sure you will be desperate for some time away from them for an evening. Get someone nice to look after them for a few hours.
Other dates available so far are 19 Nov and 10 Dec and you can follow the link and book any of them now just go to the date you want.
Latest booking limitation!
A single booking must contain only those from your own family household or support bubble. If you have made a booking for October Me Time and you do not fit this criteria please let us know or cancel your booking. We have emailed everyone but not heard back from some. At the moment we have only a few tables left but this may change when people update their booking. If you want to come book online now.
Do we need to wear a face mask?
However much some of us don't like or even agree with all of the Covid restrictions that are currently in place we do need to be making the effort to stick to them as much as we can. So with this in mind you will need to book a table, wear a mask when you come (but not when sitting down) and we do take peoples contact details as part of the booking process so that bit is covered. If you are more concerned about mixing but would still like to come then you can choose a table upstairs. That way you can be in your own room with limited contact with others. Please state this on the booking so we are aware. This is important as we may move bookings to fit the availability.
Bookings only for single households or support bubble.
New to Me Time..
If you have not been to one of our Me Time Evenings but are wondering what they are all about, well here is the basic run down. Once a month (generally) we run an evening session of pottery painting, or sometimes hand building with clay and these sessions are for grown ups, no kids allowed. You can bring your own alcohol and snacks but remember we do serve the most delicious hot chocolates...
The cost depends on the pottery you choose to paint and the session runs from 6:30 - 9:30pm. You do NOT have to arrive exactly at 6.30 - this is just the general time the session starts. But we do ask that you are on your way home by 9.30pm!
On an evening you can ask for all the help you need, we can show you how to use the carbon paper, the writers and any manner of special tools. We have a couple of videos on the website of these if you need a sneak preview.
Check out a few fabulous items painted by some of our talented customers and a couple by us!
Lets look to the pumpkins... I mean positives! Our studio is still open, we have lots of socially distanced tables and a great new booking system so that you are guaranteed to get a table if you book in.
We are also offering take away kit so you have every opportunity to enjoy pottery painting this half term ... what ever Tier Nottingham may be on!
Pumpkin Take Away Kit
We have several different ceramic pumpkin options which you can paint at home or in the studio. The large and medium pumpkins are made here at the studio and we have cut many different faces so there are lots to choose from.
Take Away Pros
You can paint at any time
Have a zoom/FaceTime session with a friend or family member you can't see face to face and still have a craft session together
Take your time painting your design

In the Studio Pros
Staff on hand to make suggestions and offer advice
Get out of the house and have a change of scenery
More colours, tools and brushes to use

Its October 2020 and here is yet another post about new restrictions on bookings.
Booking
As you will all know by now Nottingham & Nottinghamshire are now on Tier 2 of the Governments lockdown scheme which means that we have to amend the way we live our lives for a while longer.
This means for us:
Only one household or support bubble per booking
Wear masks in the studio as much as possible, especially when not sat at your table.
Stay seated and no mingling with friends who may be booked on another table
When finished only one person come to the counter to pay - everyone else remain seated until time to actually leave the building
Wash hands or use the hand sanitiser on arrival
Scan the NHS Test & Trace QR code when you arrive
When booking please let us know the total number of people in your group, this is so we can allocate an appropriate sized table for you

Due to the previous rule regarding a maximum group size, we now do not take single bookings for more than six people.

We are still open for Half Term bookings and we have lots of availability at the moment and we need your support to stay in business.

Remember if you do not or can't come to the studio you can still order a Take Away Kit, pop over to our website for all the information on this.

This year is going to be an interesting one for us and everyone really! This will be the first really busy half term using the new booking system whilst attempting to maintain the Government rules on social distancing and wearing masks.

One positive is that this year both Nottingham City and Nottinghamshire schools have a half term that lasts for two weeks. Meaning that painting sessions will be spread over two weeks rather than squeezing you all in over just one.
Booking and face masks
When booking your session, please remember to let us know how many of you will be coming and where possible limit the numbers of non-painters to a maximum of two. This will help us to allocate the tables better - well we hope it will! We will be making full use of the whole studio, upstairs and down so if you specifically want a particular table please let us know in the 'note' box on the booking form.
Another nicely asked request is for you to bare with us, be patient and to remember to bring your face mask with you. Please wear your mask whenever you are not sat down at your table. Let's all do our best on this one.
Please try to book online before the day you plan to come, there may still be tables available on the day, please call to book. Leave walking in to a last resort as we regret that we won't necessarily be able to guarantee you a table.
Last comment about booking, please remember the Rule of Six. If you are coming with friends book separately, the tables are spaced out and we ask that you do not mingle. The last thing we want is to be shut down for silly things like this.
New Stuff to paint!
This week we have had some exciting new items delivered along with some things making a come back after being absent for a while. A couple of the new pots are these awesome lanterns!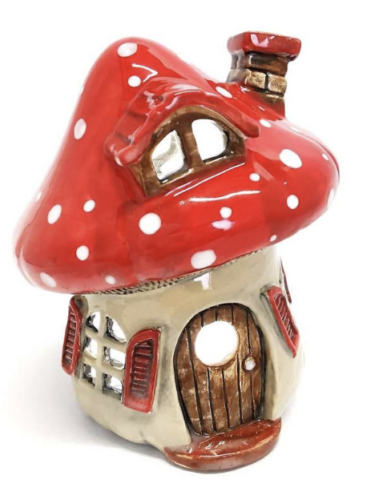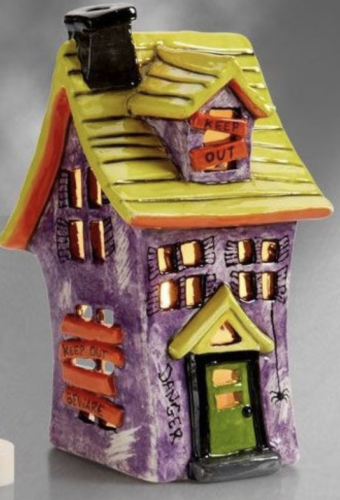 Take Away and paint at home
Painting at home has always been an option but not widely done however since lockdown more people have opted to paint at home rather than come to the studio. If you would like to do some pottery painting at home this half term, or any time, then please get in touch. The videos on the Take Away page are being updated over the next week or so but you can still get the idea of how it works from that page.
One final request, please tell your friends and family about us. We are a tiny business and we need you.
All the best Jane & Nichola
PS Me Time is on the 29th Oct and tables are booking fast....