Who doesn't love an alliteration? We do and we love personalised pumpkins here at Razzle Dazzle Pots your friendly neighbourhood pottery painting studio.
It is never too early to plan your pottery painting choices especially if you would like us to make you your very own personalised Pumpkin. We offer this on our large pumpkins - the ones that are normally £30 - either with your own design face, or name cut in. The cost for a personalised pumpkin is £35 - £40 depending on the complexity of the design.
How is it done?
The cutting is done before the pottery is bisque fired. They are made to order to your agreed specification and will be ready for you to decorate about 2 weeks later. So if you would like one ready for Halloween you need to get your orders in before the first week of October.
As mentioned already we will need to check that the design is suitable to be cut into clay, so there may need to be some adjustments made to your design. If you look at the faces we have already done you can get an idea of the limitations.
To order just contact us at the studio, either pop into see us or ring on 0115 905 6029. Payment for the personalised ones will be required upon order and we can take payment over the phone.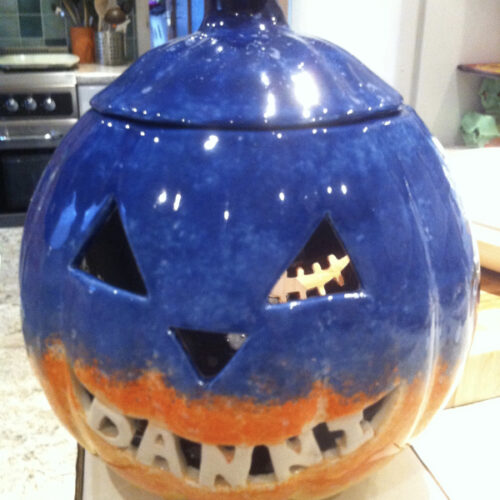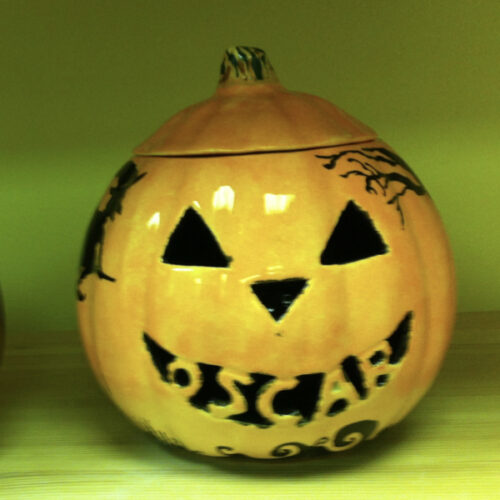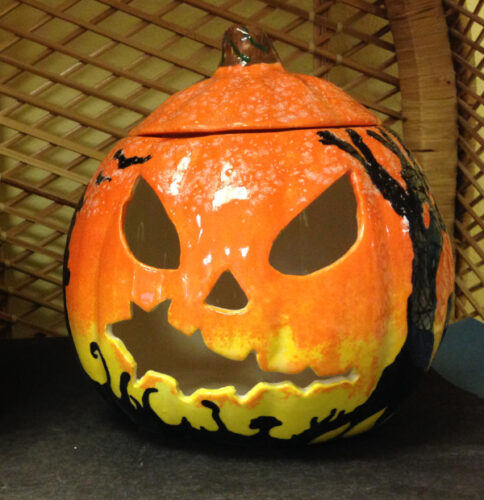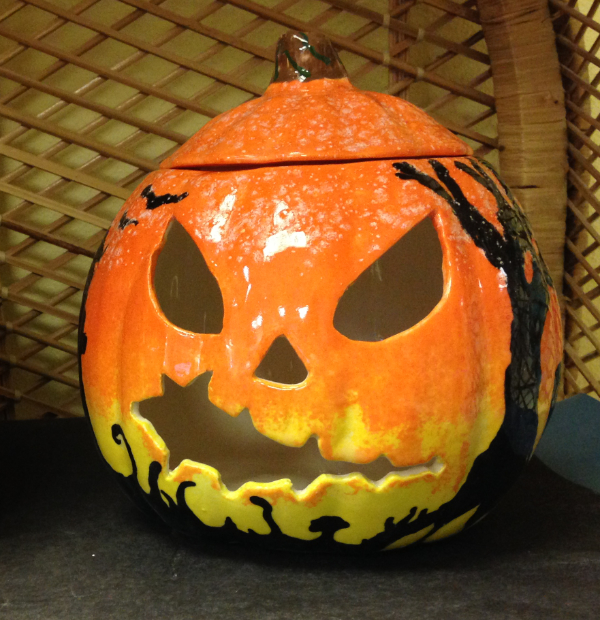 Remember to book before you come and to wear a face mask when moving around in the studio. Once you are sitting at the table you do not have to wear it. We also ask that if when you arrive others are choosing their pottery that you sit at your allocated table and wait until they are seated again.
If you have any concerns about social distancing in the studio please choose a table upstairs, this will reduce contact with other people.