Prices
There are a few common questions,
'what is the price to come and paint a pot?'
'how much do the pots cost?'
'Do we all have to paint something?'

The simple answers are :-

the cost depends on what you choose.

There is no set price to come in.

No, you all do not have to paint something, although we would appreciate it if you did at least have a coffee or hot chocolate!

Please note that prices are fluid and may go up or down. Any that you see in the photos are as of June 2021.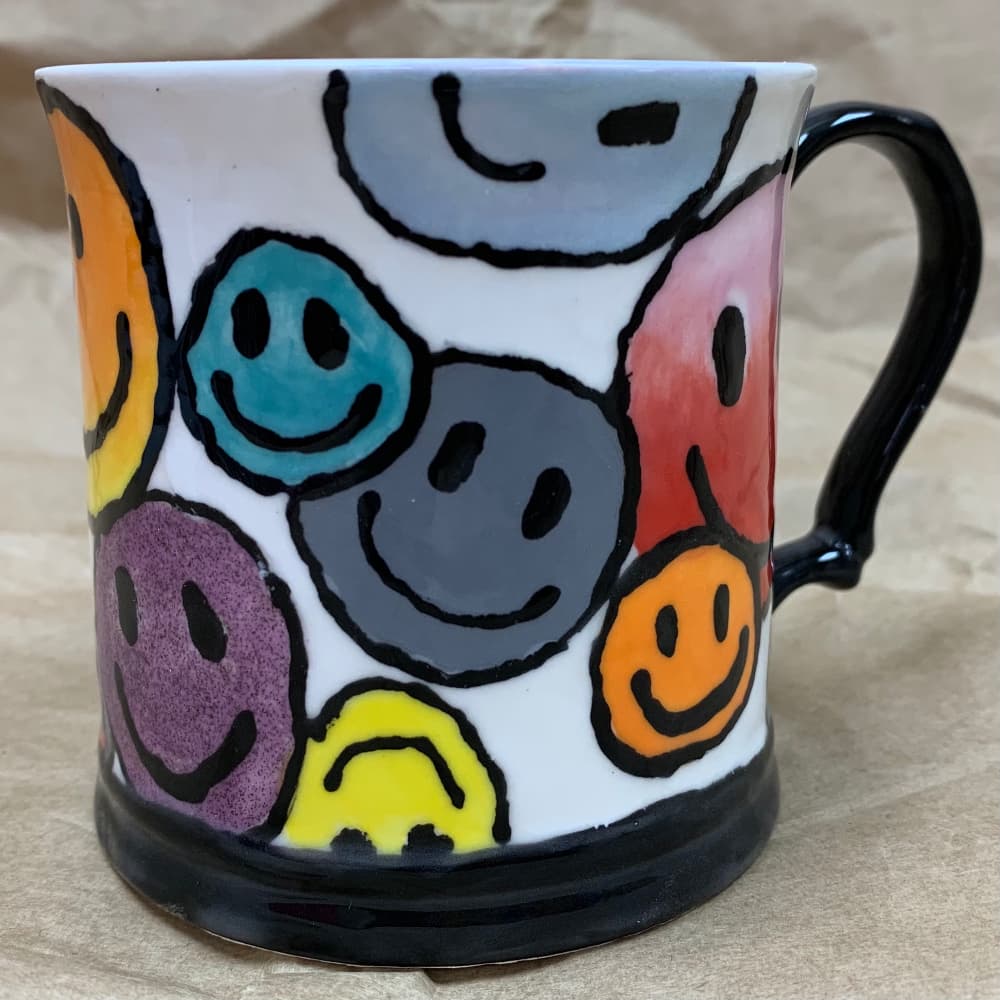 Mugs, Plates & Bowls
We have a wide range of utility items with prices ranging from £10.00 - £32.00.

Mugs are priced from £10.00 - £20.00

Plates are available in regular rounds, triangles, square and in a variety of novelty shapes such as penguins, cupcakes, owls etc. Prices range from £12.00 - £22.00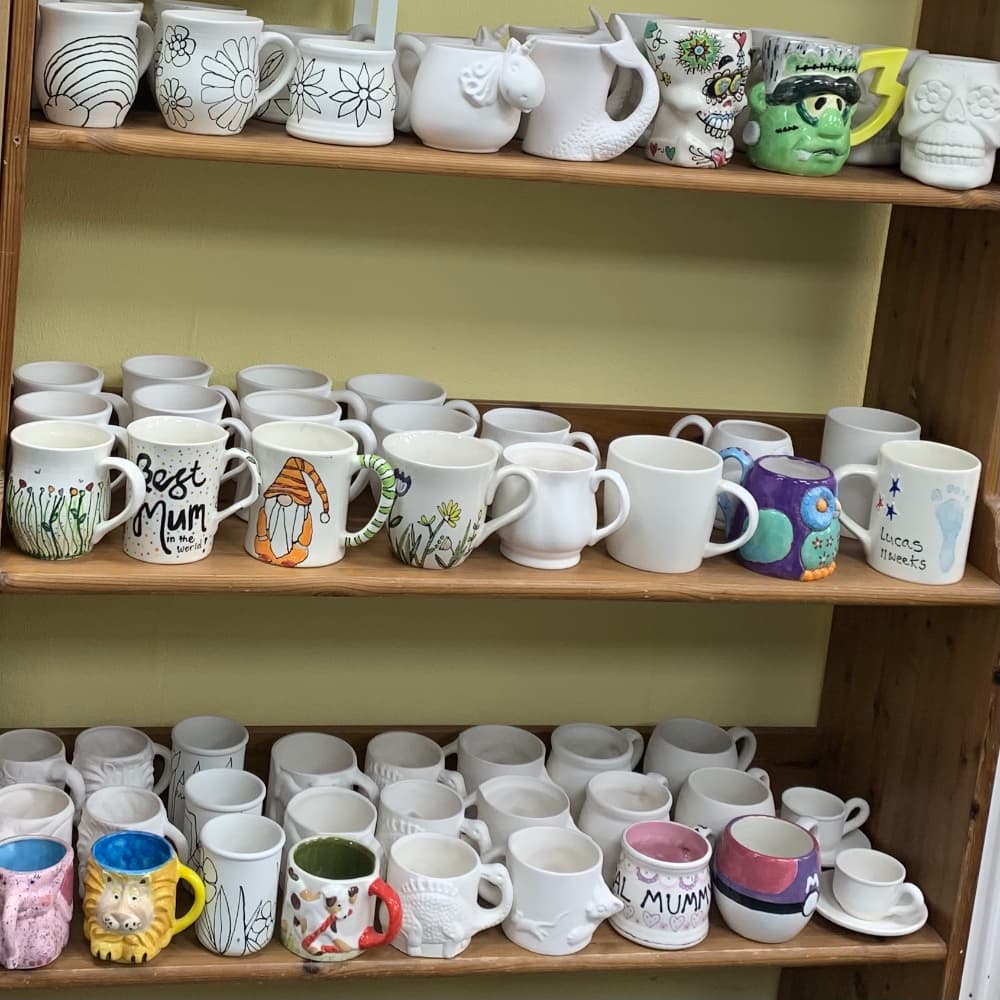 Figurines & Money Boxes
We have hundreds of gorgeous items which we have displayed in price ranges.

We think that this makes it easier for you as parents to direct your children to choose a pot based on your budget.

We have shelves of £10.00 to £26.00 ranges with the lower priced items at child height.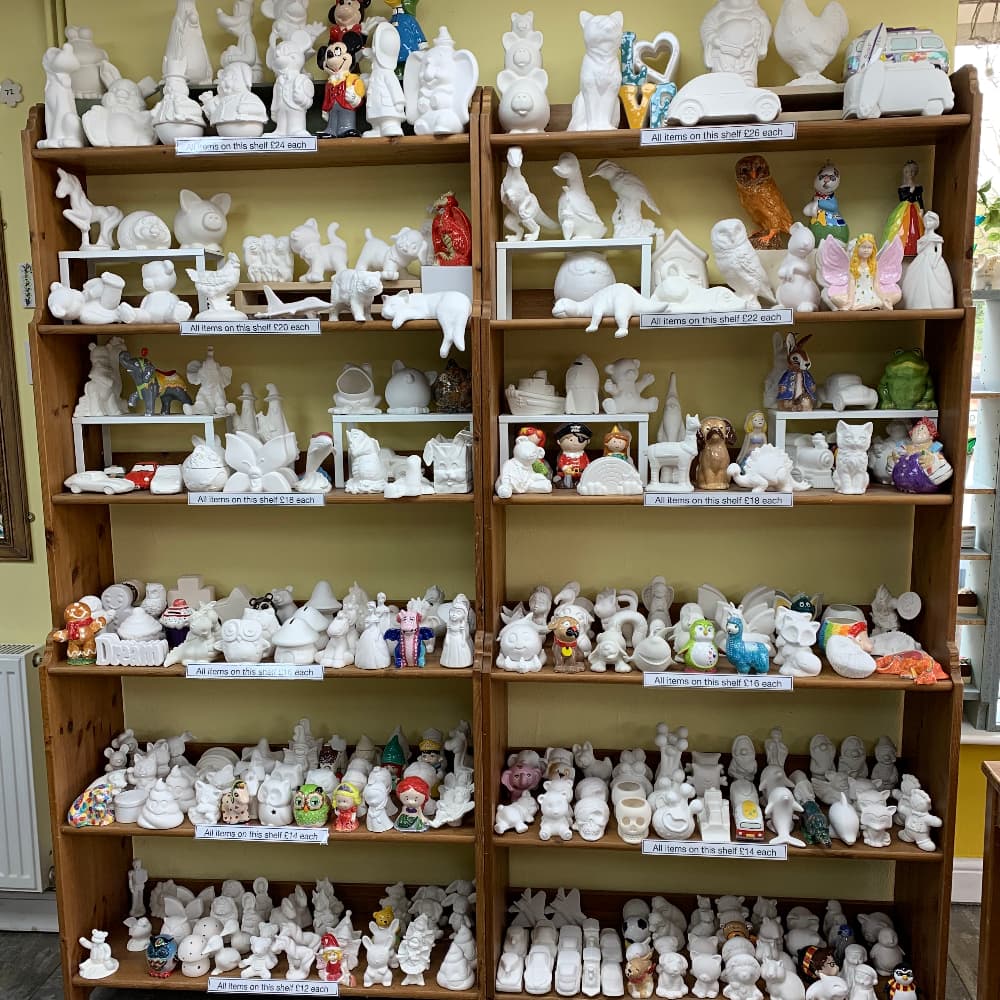 Seasonal
When looking at these photos please remember that the studio displays are often changed and stock is not always guaranteed. So please use these as a suggestion of what you will find here.

Saying that we often have some Halloween and Christmas items tucked away somewhere so if you want one please ask.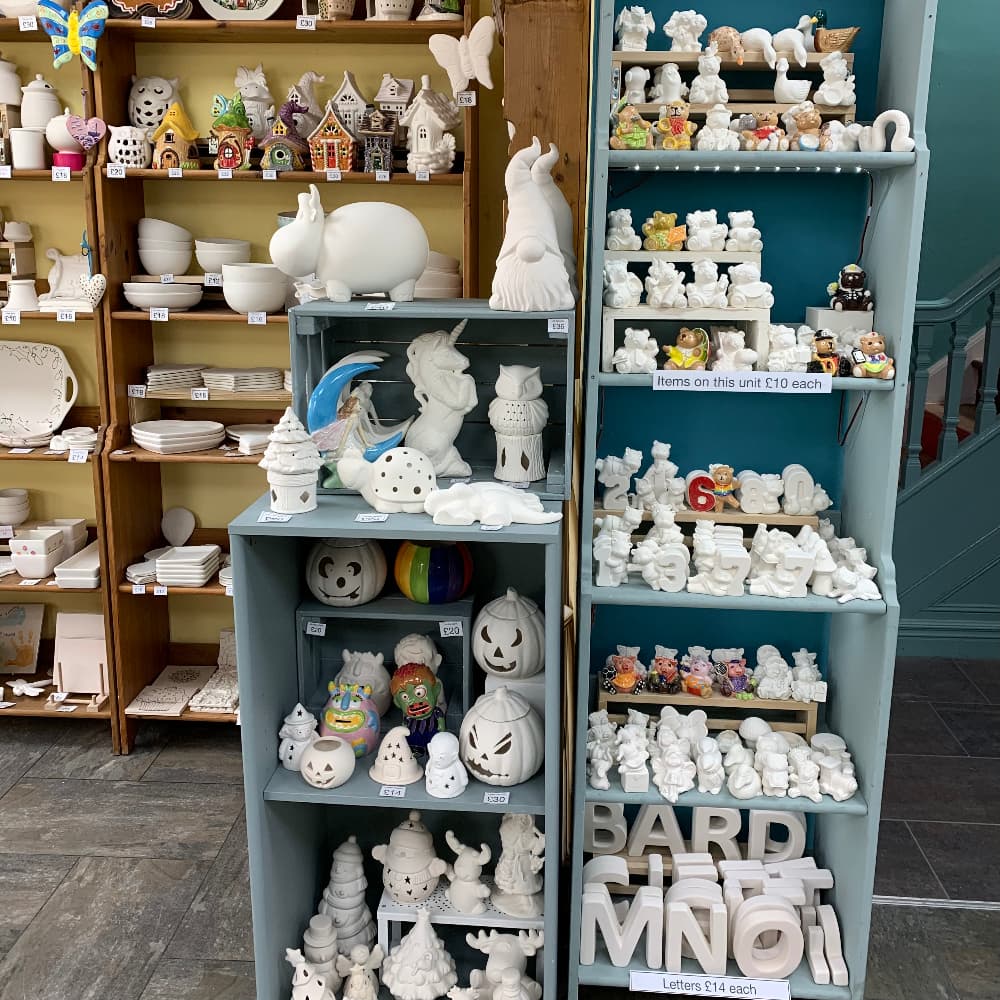 Jugs, Vases & Plant Pots
Visitors often comment on our vast selection of pottery, often complaining that there are too many lovely things!

Prices for Jugs and vases again range from £10 - £45.