Hello! Do you remember us? It seems such a long time ago since we have seen your lovely faces and it is great to be able to say 'we are back!' Well, we will be back on the 13th April 2021 - we are just letting you know now so that you can make plans to visit us!
If you have seen our posts on social media you will know that we have been on a countdown now for the past couple of weeks. We are now in the final week and we need to ask a favour.
We need to feel the love! So we ask ever so nicely if you would share this email and our social media posts with everyone, in all the groups (don't annoy too many people though) and most of all please book to come in and paint with us.
We are open again from Tuesday 13th April, you can follow the link to book a table now or call us (0115 905 6029) for same day reservations. (we won't be there to answer the phone till Tuesday so don't call just yet)
The Easter Holidays will still be in full swing and looking at the weather app it is looking like it will be pretty pants weather wise. So what are you waiting for?
When we are back open there will still be Covid 19 restrictions in place.
We have been given the go ahead to open by Gedling Borough Council, with some conditions that we must to adhere to, otherwise we will get into trouble!
These are:
bookings need to be one family group
Tables spaced apart
No refreshments
Face masks on all the time
Keep up the social distancing and hand sanitiser use
Ring the door bell and we will let you in
Limited movement around the studio - stay seated as much as possible
Of course please stay at home if you are insolation or have had a positive test - not sure why we even need to say this one, by now this is just so ingrained in our psyche!
There have been a few changes to the layout of the studio, we have removed a few tables both downstairs and up so that there is more space. All the upstairs spaces are available to book, please say in the comment when booking or when you arrive if you have specifically chosen to be upstairs.
The most important thing for us is that we are back! And fingers crossed for no more lockdowns!
Good morning pottery fans. Just a quick message to let you know the important dates for your pottery painting at Razzle Dazzle.
Last Day to paint
If you want something ready for Christmas it needs to have been painted and back here with us by the end of Saturday the 19th December 2020. So if you have a take away kit that needs to be fired bring it back anytime this week. We are open 10am - 5.30 Tuesday to Saturday. The same goes for visiting us. We have painting sessions available all week, so if you have an idea to paint something unique for that someone special you need to book a time pretty quickly. Our booking page lets you book a day in advance so if you want to come today then you need to give us a call on 0115 905 6029.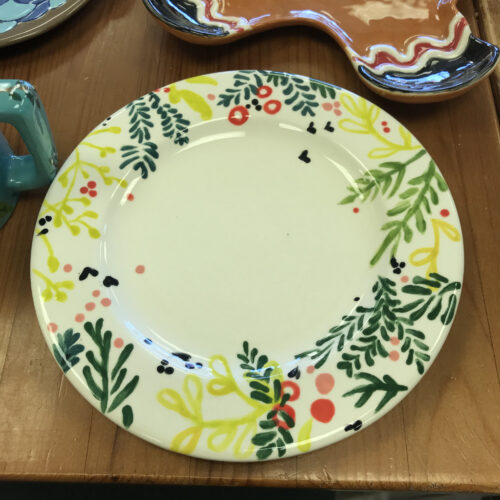 Last Minute Collections
We are open on Tuesday 22nd & Wednesday 23rd December for painting and collections. Anything painted however will not be ready to take home until the New Year. The opening hours on those days are the usual ones 10am -5.30pm.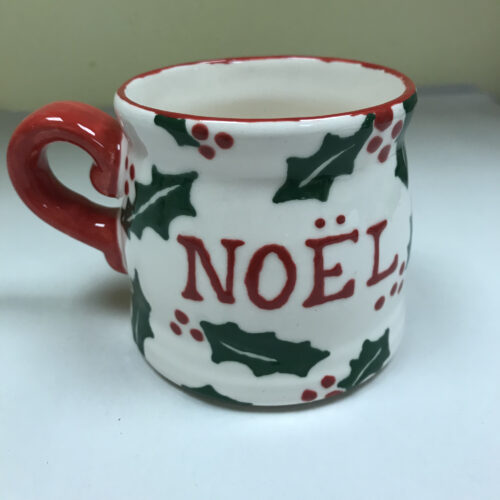 Painting with the family over the holidays
We are not opening this year between Christmas and New Year. So if you are thinking of activities for the family during the holiday then how about a take away kits. Several customers have already been in and collected pottery and glaze for Christmas Day pottery painting. You can book a browsing session for a take away kit or go online or just come along in when we are open. You just need to observe the social distancing guidelines.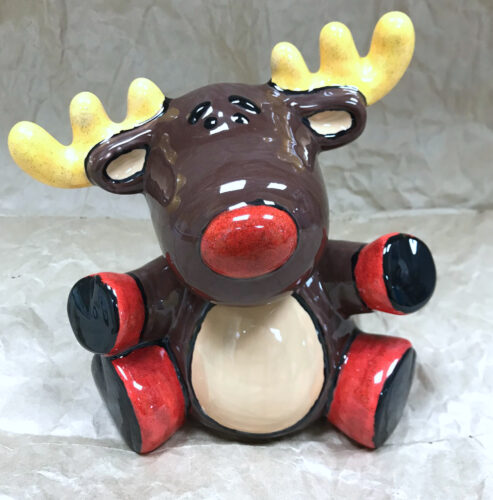 January 2021
2021 is almost here and who knows if it will be any different to 2020! At the moment the plan is to open up the studio again on the 2nd January but who knows what the situation will be. Watch this space!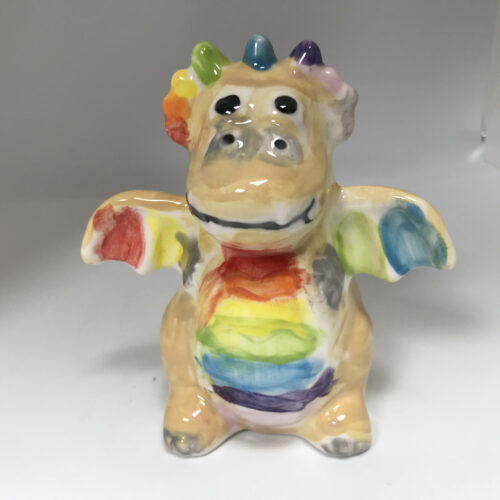 The studio is open and all the Christmas stock is out, ready and waiting for you to come along and paint it. Scroll down to have a look at the Christmas display. When we though that we couldn't have painters in the studio we re-arranged downstairs to look for like a gift shop, all the tables were moved to the sides and used for display purposes.
Come in and paint
Now that we are able to have a few families in to paint the downstairs is still laid out as a browsing area and the painters are upstairs. Our tables are reduced to maintain the social distancing that is required so if you do want to come please book now.
Come in for Keepsakes
Baby's first Christmas is something that can still be celebrated this year with a lovely hand or footprint bauble. We always say once you have a baby you have a ready made present making opportunity now, perfect presents for all your close relatives. Give them a keepsake they will treasure for ever.
Christmas Plates
We find that this time of the year is when we allow ourselves to get creative with the Christmas plates. Serving up mince pies on them and maybe a carrot or two for all of Santa's reindeers. Painting it yourself means that it can be just how you want it. With what ever writing you want and designed and painted by you. (we can assist with writing if needed!)
This year we started our popular Colour Me range, where we have drawn and fired on designs for those who are sometimes stuck for ideas. Christmas 2020 is no exception and we have a few for you to choose.
All the tree decorations
Take Away still Available
For those who would prefer to paint at home we are still offering you the option to pick up a take away kit. The price is the same as painting in the studio but you will need to bring the items back to us to fire for you.
THE LAST DAY TO PAINT OR RETURN POTTERY FOR FIRING TO GUARANTEE COLLECTION BEFORE CHRISTMAS IS THE 19TH DECEMBER
See you all soon.
Jane & Nichola
If you are getting confused by all the changes then you are not alone. Literally everyday we have some fresh Covid News and have to re-think all the plans that were made the day before. If nothing else our brains are being challenged daily to come up with new ways of operating our tiny business.
New Covid News!
We had planned to just operate on a take away basis during December. A phone call yesterday from Gedling Borough Council advising us that we are actually allowed to OPEN for customers in the studio! Well that was a surprise, especially after spending several days re-arranging the studio to look like a shop and changing the booking system to allow for take away browsing.
So in case you missed that I will say again - We are allowed to open, open for painters in the studio!!
The provisos are:
We must maintain the Covid 19 procedure to ensure a safe environment
We are not able to sell any food or drink.
Customers must also wear face masks the whole time in the studio.
Only one family group per table/booking - no mixing
Customers must stay seated and rely on table service.
Maintain social distancing.
The booking system will be back open today for you to book your sessions. At the moment we are remaining closed on Sunday - however if the tables get all booked up for Saturdays we may review the situation.
One to one bookings for baby prints will also stay. This will help us to give sufficient attention to each customer.
Take Away kits will also stay. You are very welcome to order a take away kit and paint at home.
One final word - Me Time is back on! Only 6 tables though and they are all upstairs so if you want to come book now.
Well Hello!
December 2020 is yet another challenge for us! Last week we found out that when the country exits the current lockdown on Wednesday 2nd, that Nottinghamshire is going in to Tier 3. Initially we had thought that this was okay, we had been able to open up for customers in the studio in October when we had been in Tier 3 before. However things are a bit stricter this time and alas we are not able to have painters sitting down in the studio.
Non Essential Shop
Normally November and December are super busy times for us with many people painting Christmas decorations and presents for special people. We hope that to some extent this can continue in December but rather than painting at the studio, you will paint at home instead.
During December we will be open on Fridays and Saturdays as a non essential shop. We have re arranged the downstairs space yet again. It is now opened out for customers to browse our shelves in a socially distanced way.
Take Away Kits
This month there are two ways to choose your take away items, either book a 15 minute session to come along to the studio to browse for your items or go to the Take Away Kit page and order online.
Included with your chosen items of pottery you will also get several pots of glaze and brushes if you need to borrow them. The pottery will need to be brought back to us to be fired. If you don't then it won't be super shiny or useable.
Hand / Foot Print Keepsakes
Another big part of this time of year is baby hand and foot prints on things like baubles, mugs and other decorative items. Babies aren't babies for long and we don't want you to miss out on capturing their tiny prints.
During December 2020 on Friday and Saturday mornings there are several one to one sessions available to book where we will help you take the various prints you need. We must stress though that this is not an opportunity for you to sit and paint. If you want to spend time personalising your items you can take them home to finish them off. If you just want some writing and a bit of holly we can do this for you.
We would like to thank you all in advance for continuing to support us and we hope to see you all very soon.
All our love and festive greetings
Jane & Nichola
It is time to announce our next Me Time Evening at Razzle Dazzle Pots. Open your calendar / diary and mark down Thursday 10th December. Only a few weeks left now to paint all the lovely things for Christmas. Follow the link and book now just go to the date you want and choose the 6:30pm slot.
What about Covid 19?
However much we don't like or don't agree with all of the Covid restrictions that are currently in place we do need to be making the effort to stick to them as much as we can. So with this in mind you will need to book a table, wear a mask when you are in the studio. If you are more concerned about mixing but would still like to come then write in the note that you would like a table upstairs. That way you can be in your own room with limited contact with others.
New to Me Time..
If you have not been to one of our Me Time Evenings but are wondering what they are all about, well here is the basic run down. Once a month (generally) we run an evening session of pottery painting, or sometimes hand building with clay and these sessions are for grown ups, no kids allowed. You can bring your own alcohol and snacks but remember we do serve the most delicious hot chocolates...
The cost depends on the pottery you choose to paint and the session runs from 6:30 - 9:30pm. You do NOT have to arrive exactly at 6.30 - this is just the general time the session starts. But we do ask that you are on your way home by 9.30pm!
If you would like to sit upstairs please write it in the note when booking. Otherwise we will allocate tables depending on numbers.
If you are interested in having a go at hand building with clay - please mention this in the note section on the booking. We DO NOT have a pottery wheel and it would be more about making decorations, wall hangings, pinch or coil pots. We can give you a basic introduction but it is not a taught / guided session but more like play with clay. The cost for this is £15 each. There will be additional costs if you wish to come back and have your items decorated and fired. (painted, glazed and fired)
On an evening you can ask for all the help you need, we can show you how to use the carbon paper, the writers and any manner of special tools. We have a couple of videos on the website of these if you need a sneak preview.
Check out a few fabulous items painted by some of our talented customers.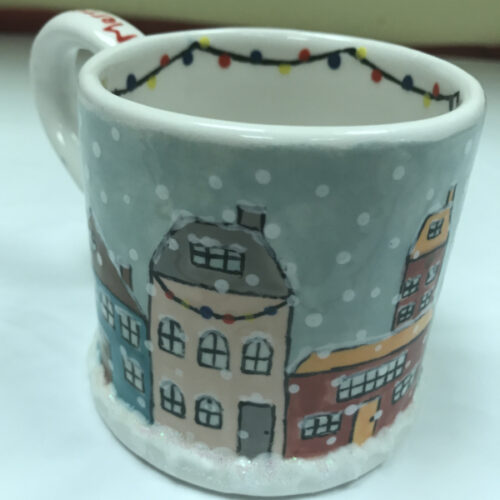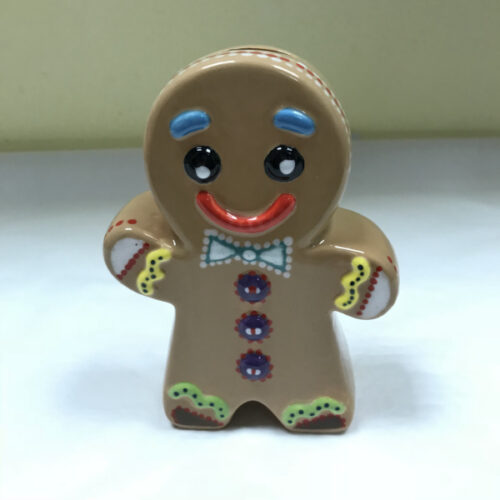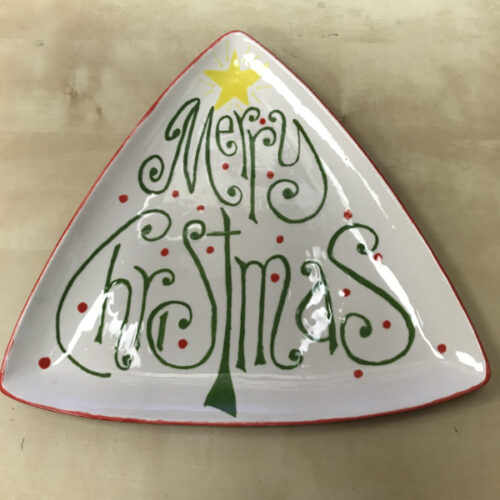 This post is just to touch base with all our valued customers with an attempt to make sure you all know what is going on with us here at Razzle Dazzle over the second lockdown period.
Closed for lockdown
In summary we are closed until we are able to open again, which we hope will be at the beginning of December. We will send out another post when we have confirmation of a definite date.
We were hoping to do Take away kits as a click and collect or delivery service but we are now not going to do this. We will instead stay at home and do our bit to stop the spread of the virus.
The booking system is still open for dates after the 2nd December. We are hoping that December will be super busy with people excited about painting things to make Christmas 2020 a special one. It is our suggestion that you book now to ensure you can get a table. Knowing that you are all desperate to come in again will mean a few things to us:
That we can see if we need to extend opening hours
Plan staffing levels
Know that our business will survive Covid 19!

We do ask though that you remember to confirm in the note section of the booking that you are from one household and also - and this is important - if you are planning to paint a bauble. (like the ones below) This will help us a little with our stock levels!

We will of course contact you to rearrange bookings if dates are different.
Your pottery
All items that you are waiting to collect will be kept safe and you will be able to collect them in December. Even if we aren't able to open, we will find a way! Anything taken away to paint at home please keep it safe and bring it back for firing when we are open again.
Finally we just want to wish everyone well, stay safe and see you in December. (fingers, toes, legs and arms crossed!)
All our love Jane & Nichola
What was it we said yesterday? Things are constantly changing and we are making it up as we go along....
New information, plans changed
In light of the guidance from the Government about reducing non-essential travel and also the support they are offering for staying closed - we have decided to stay closed fully from Thursday 5th November and *HOPEFULLY re-open on the 3rd December. This means that we WILL NOT be offering the Take Home Kits like we had planned, after Wednesday.
So if you do want to order something then please get it ordered right away. We will do deliveries over the next two days if you are unable to get to us and we are open Tuesday and Wednesday for the following.
Take Away kits to paint at home
Collection of fired pottery - Everything has been fired
Painting in the studio - book now online or phone up 0115 905 6029
Dropping off take away pottery that you want firingAnything ordered after Thursday will have to wait until the 3rd December to be processed.

Once again we would like to thank you all for supporting us now and in the future. See you all, we hope in December!

Lots of virtual hugs Jane & Nichola

PS We have a Christmas Decoration Gallery on the website now!

*If we can open in December we will!
It seems that we have to post every week about some change to our business operations.... No one can say that life in 2020 is straightforward and boring!
Thanks
Like all businesses small and not so small we need customers and we really appreciate all of you. We have had a busy couple of weeks over half term with lots of smiling faces and we had hoped to continue the trend right up until Christmas. However a spanner has been thrown into the works and we are thinking on our feet again! All the pottery painted over that period is fired and ready for collection on Tuesday & Wednesday. After that please call ahead and we will arrange to have your items ready for you at the door. We will keep you updated on any changes we have to make to our opening hours.
November 2020
If you would like to come in to paint your Christmas decorations, gifts for family members or just have some me time then you have two days. Tuesday 3rd and Wednesday 4th November, we will then close our doors to customers in the studio reopening on the 3rd December. Go online to book a time. For these two days and if there is enough demand we will stay open until 7pm. For same day bookings you need to call the studio on 0115 905 6029.
Remember all the Tier 3 rules still apply so you do need to be a single household or support group.
Paint at Home
We know that this time of the year is all about the decorations so over the next couple of days we will update the Take Away page with the Christmas decorations we currently have in stock. As a bonus feature we are looking at making an online shop so you will be able to order and pay for them straight from the website. The choice available will change as we receive new ones into the studio so check back regularly. In the mean time use the order form on the website and we will call you and go through your choices with you. We will be operating a variation of our opening hours during the November Lockdown so please confirm our opening hours before setting out.
Once again Thank you for being our fantastic customers.
As Nottinghamshire is now in Tier 3 of the Governments strategy for bringing down the number of Covid cases and ultimately casualties we here at Razzle Dazzle Pots have sought and received confirmation from Gedling Borough Council that we can remain open for the time being.
Covid Secure
Our Covid secure procedures have been in place now since July and moving into Tier 3 we now have a few minor amendments. The latest tweak is that now you are required to keep your face mask on at all times whilst in the studio. Both moving around and whilst sitting at your table. Obviously those people who are exempt from wearing one are still exempt! Our staff members also wear a face mask whilst moving around in the studio.
Our procedures are a process of give and take with you our customers. Below is a reminder of this relationship and how we can work together to keep our little business open.
Tier 3 Journey into Pottery Painting
Be aware of other people at all time and respect social distancing as much as you can
Where possible please wear a face mask at all times
Scan the track and trace app on arrival
Wash your hands regularly or use the hand sanitiser provided
Keep all members of your booking seated as much as possible
Where possible order drinks and ask for help from the table, we will bring them too you
Encourage children to stay at the table or in your room and not wander around
When paying try to maintain a social distance from other customers in the studio
We will sanitise tables and equipment after each booking has left

Remember remember to paint in November
As we move out of October into November we will be transitioning from Halloween to Christmas. Over the next few weeks we will be highlighting all the lovely Christmas decorations and ornaments we will have in stock for you to paint and then display in your homes. Here are a few great tea lights that we have out at the moment. These were painted recently by our talented customers.